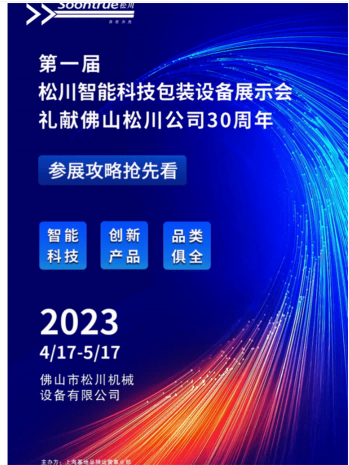 The first session
Soontrue intelligent technology packaging equipment exhibition,gift to the 30th anniversary of Foshan Soontrue
Intelligent technology
Innovative product
Complete category
2023
4/17/5/17
Foshan Soontrue machinery Equipment Co.,Ltd.
01 exhibition overview
Soontrue packaging equipment has been developing for 30th years,in this era of rapid development of technology, Soontrue closely follow the development trend of Chinese and international science and technology,never forget the original intention,always practice intelligent packaging automation production line,and constantly pursue the application and development of intelligent equipment.From the first horizontal packaging machine research and development and market,specialized and innovative after 30 years,so far for many industries to provide packaging,load box,palletizing line automation solutions and multi-category intelligent packaging equipment.
On the occasion of the 30th anniversary of Soontrue,Soontrue will hold a one-month exhibition of intelligent packaging equipmentm to present guests and friends who come to the exhibition,a full range of Soontrue intelligent packaging applications and typical application scenarios of technology and achievements in the past 30 years.Through this intelligent equipment exhibition,we will reward and thank new and old customers,dealers partners,help customers realize intelligent manufacturing,turn the "unmanned vision"of the intelligent factory into reality,and work together to develop and give back to the society.
Industry 4.0
Intelligent manipulator
Innovative manufacturing
Introduction to science and technology
Intelligent factory
Full servo
Unmanned
Digital technology
Multi- dimensional communication
Upgrading of industrial chain
02 Exhibition highlights
Summary of the latest successful cases in the field of packaging machinery,providing the best window into the next generation of information technology and industry.
Discuss the path and plan of the development of science and technology innovation industry,and show the professional platform of common development and win-win cooperation.
Look forward to the economic and social overview under the wave of digital economy,and looking forward to the innovation highland of the new generation of information technology.
03 Showcase area layout
Packaging project,salt chemical industry multi-lanes machine showcase area
Zhuguan machine showcase area
Bakery &doy bag filling machine showcase area
Fast-frozen machine showcase area
Tissue paper machine*sanitary products packaging machine showcase area
Carton erector& carton packing machine showcase area
04 highlight zone revealed
Intelligent packing equipment serial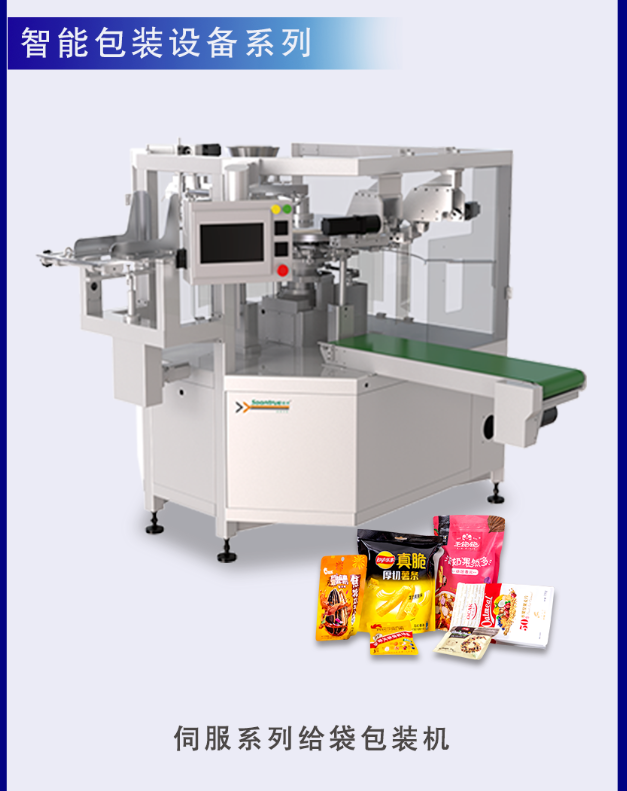 Servo serials bad-made packing machine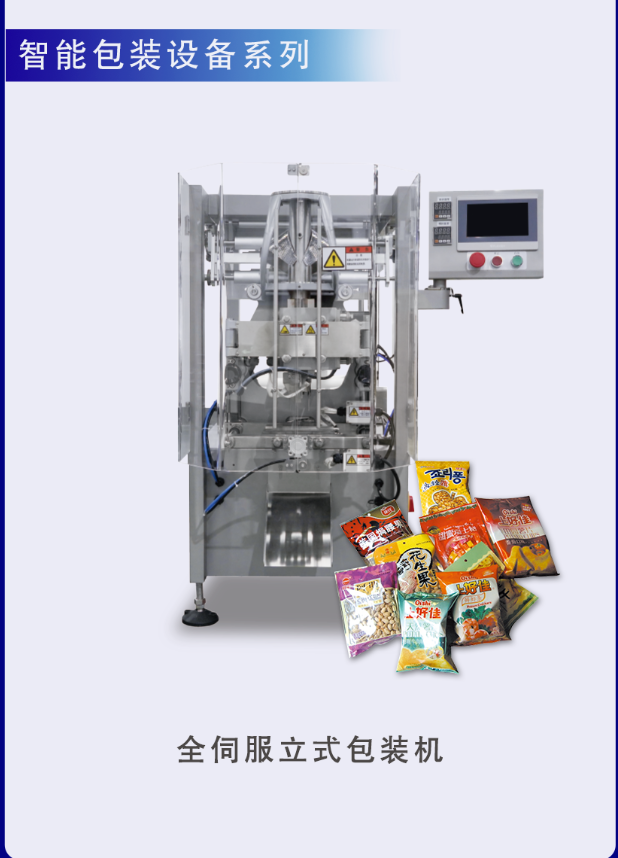 Full servo vertical packing machine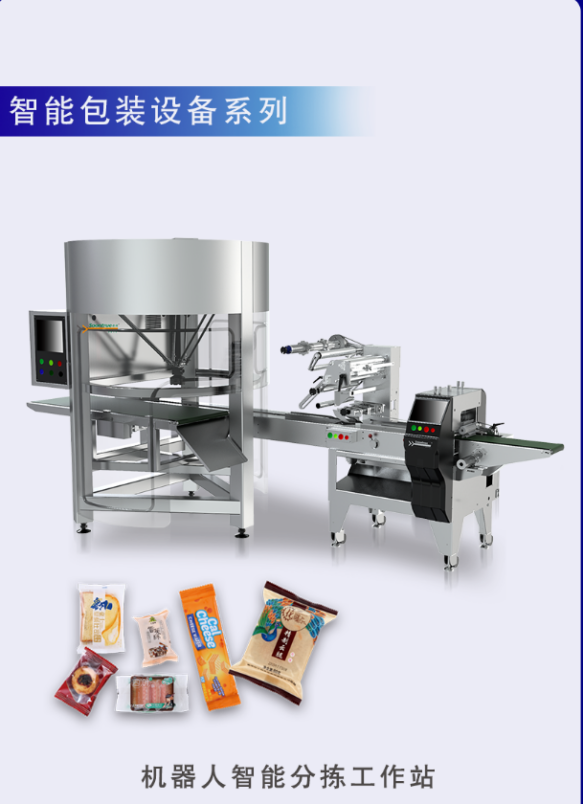 Robot intelligent sorting workstation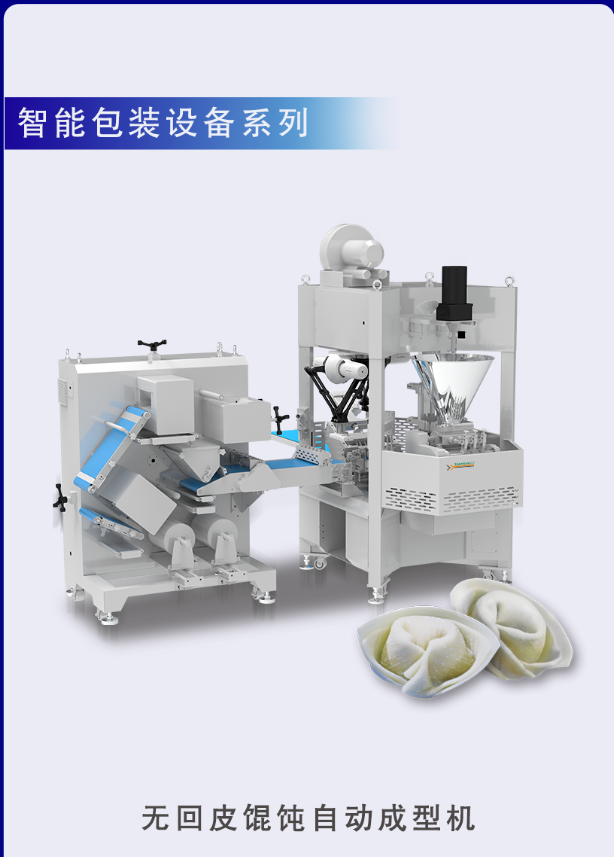 Automatic wonton molding machine without back skin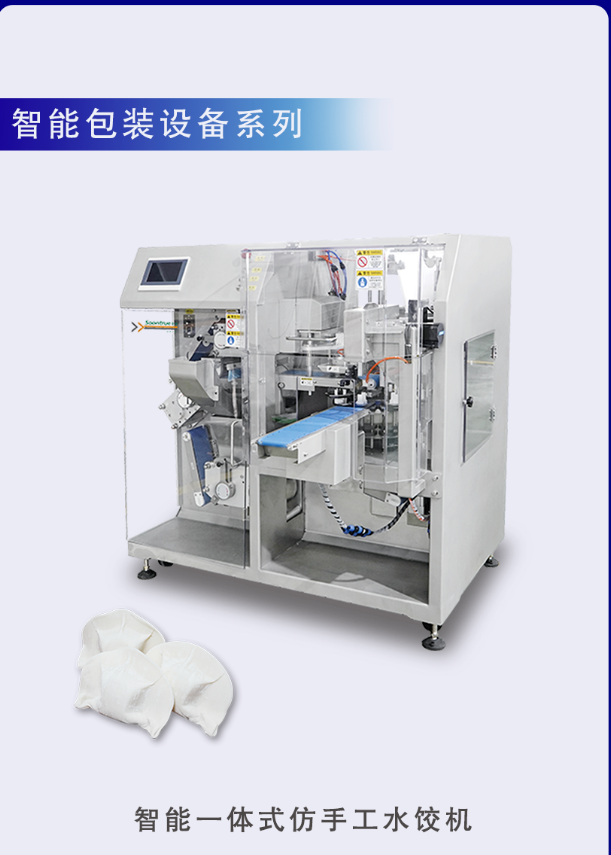 Intelligent one-piece imitation manual dumpling machine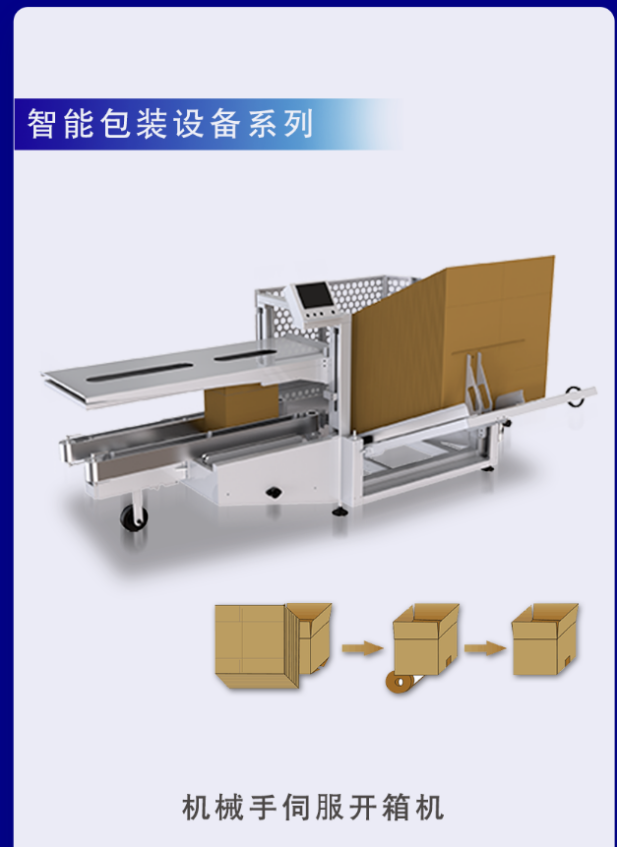 Mechanical arm servo carton erector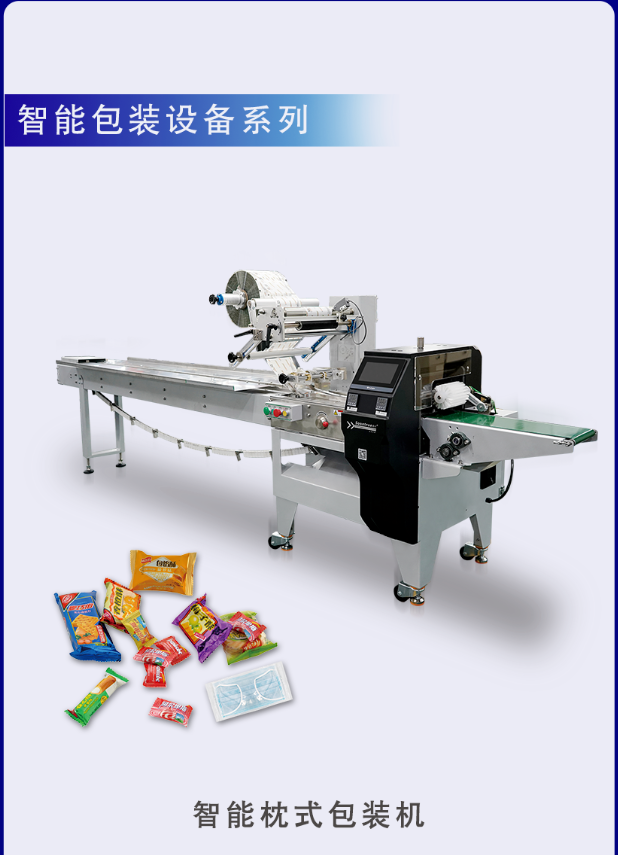 Intelligent horizontal packing machine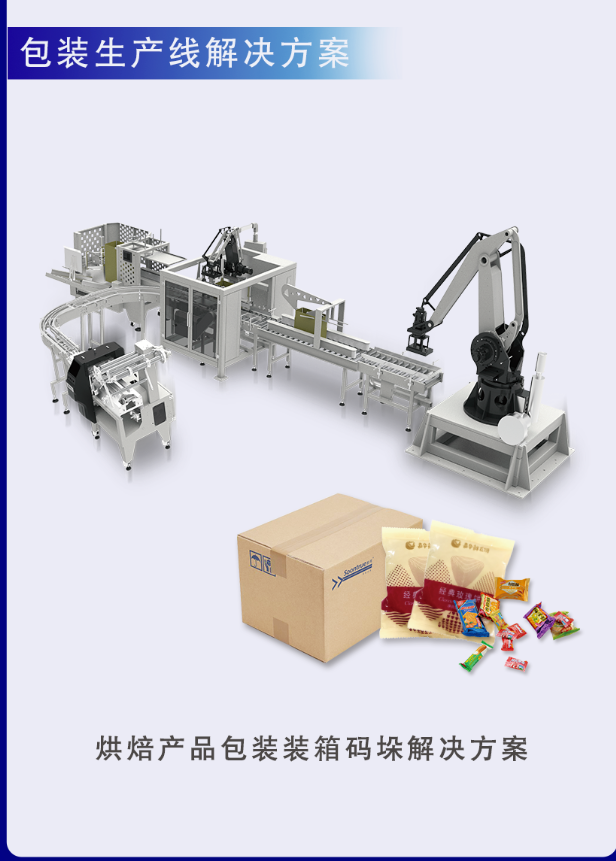 Bake food packaging , carton load  and palletizer solution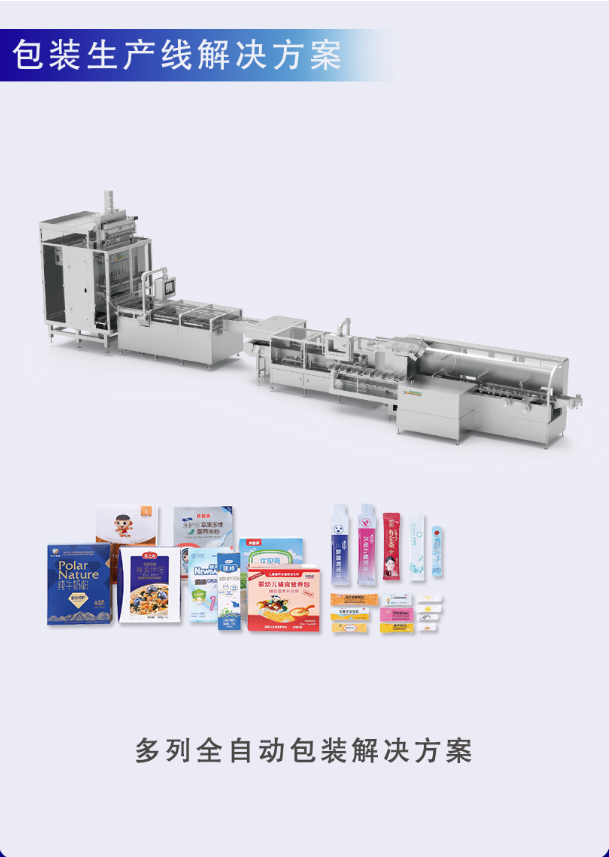 Multi- row automatic packaging solution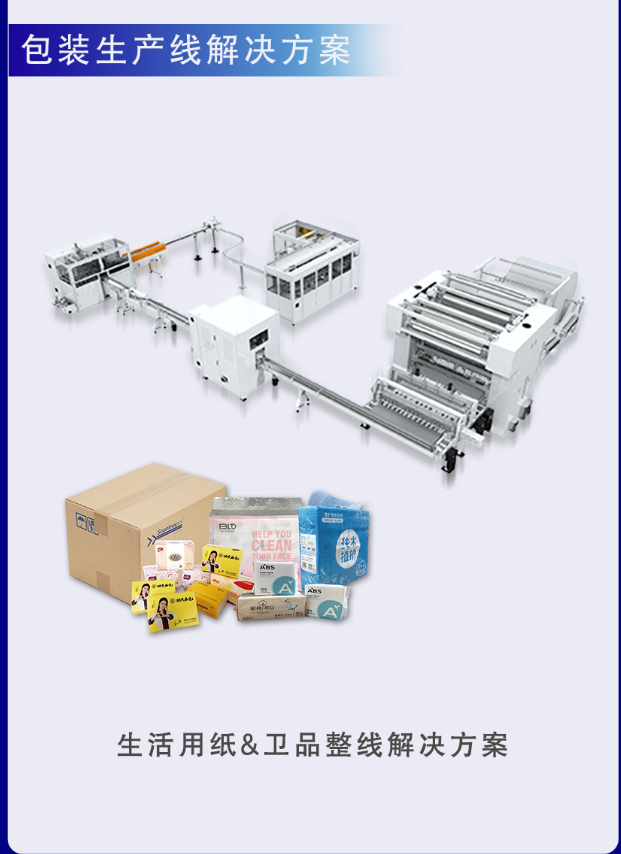 Life tissue& life pad products line solution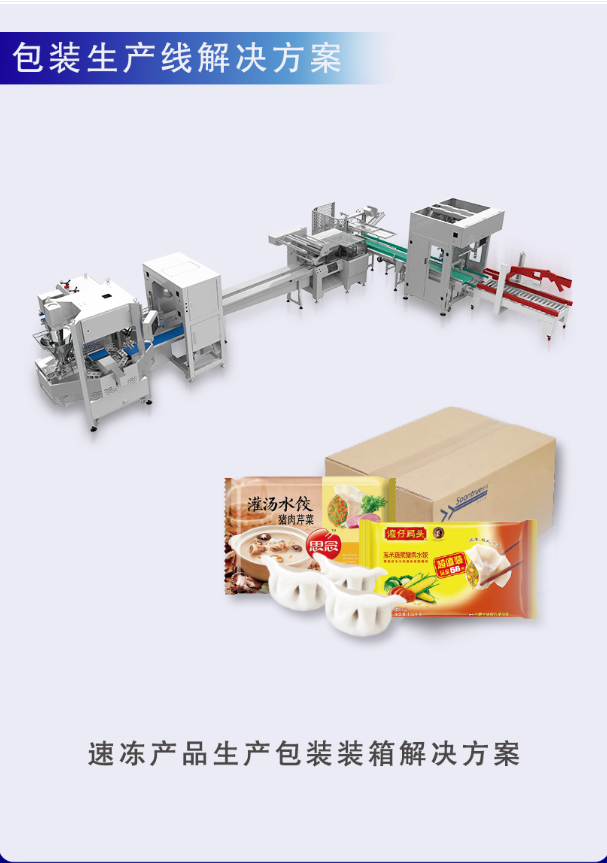 Frozen product production packaging solution
---
Post time: Apr-28-2023