On May 26th, the 28th China International Disposable Paper EXPO kicked off as scheduled at Nanjing International Expo Center. Professionals from all over the world gathered together to attend this annual industry event.
At this year's Household Paper Exhibition, Soontrue brought this year's intelligent boxing and palletizing solutions with manipulator arm and smart IoT system to shine, meeting the diverse needs of enterprises, and setting sail for smart manufacturing!
New Equipment, New IoT
As a benchmark enterprise in the entire packaging industry, Soontrue continues to make efforts in smart packaging technology. The smart robot boxing and palletizing production line exhibited this time integrates soft drawing, single pack, and bundle pack boxing solutions.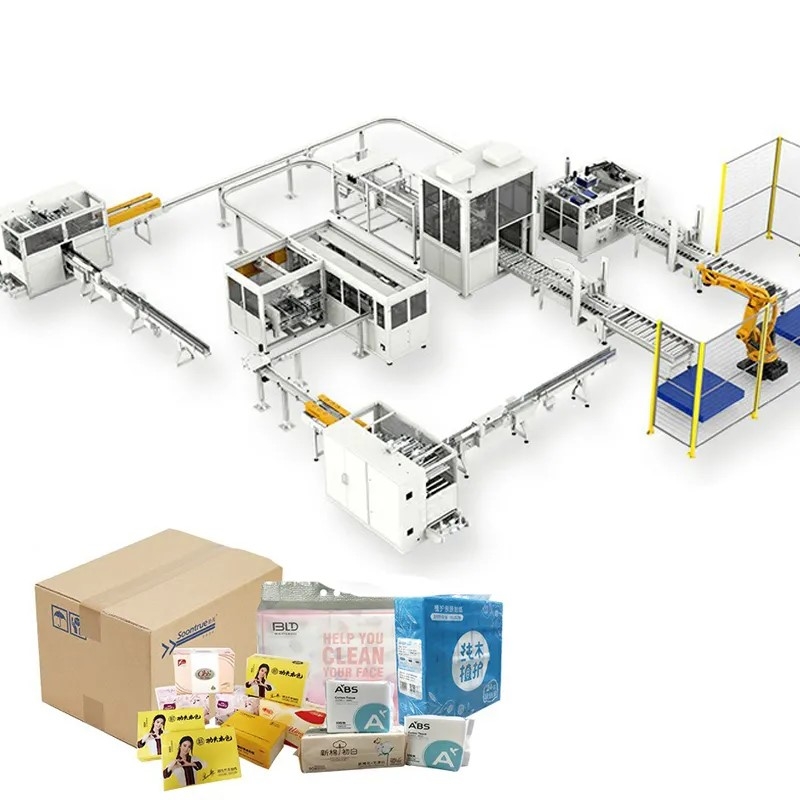 Intelligent Boxing and Palletizing Solutions with Manipulator Arm
● Soft Drawing Paper Boxing Solution with Manipulator Arm for E-Commerce
Composed of ZB300H single pack machine and ZX660E e-commerce boxing machine with manipulator arm, the one-step solution from raw materials to finished products can meet the differentiated packaging needs of customers.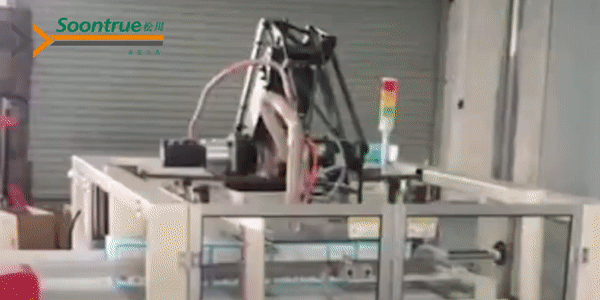 ●  Soft Drawing Paper Bundle Pack Boxing Solution
Composed of ZB300HN single pack machine, TD300AN bundle pack machine, ZX660B boxing and palletizing machine with manipulator arm. Multiple equipment work together with flexibility and accuracy and achieve efficient and high-quality production.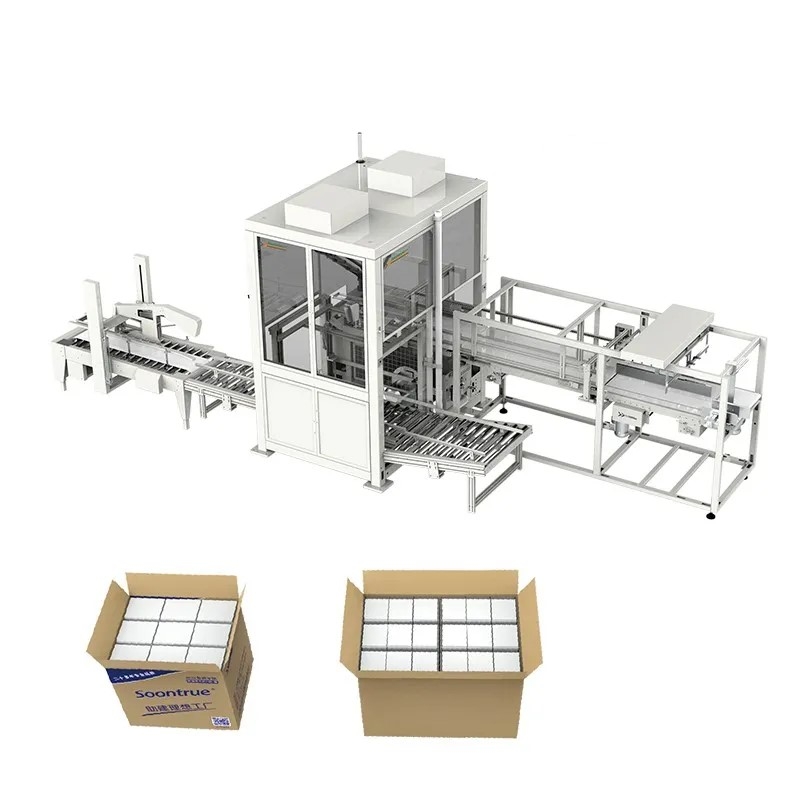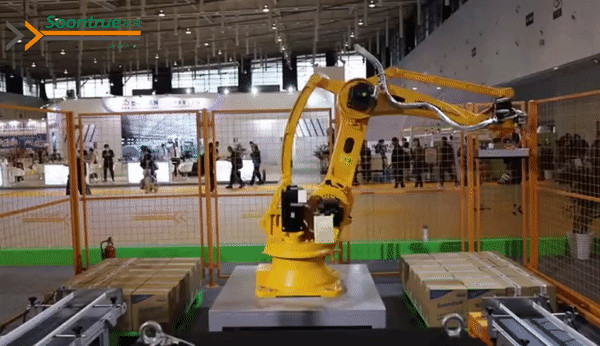 ●  Napkin Packing Solution
ZB800M napkin tube film packing machine, the packaging speed is 40~75 bags/min, driven by a 10-axis servo system, the operation is more stable, and the customer can customize the packaging bag size.
TD800M napkin premade bag packing machine, the packaging speed is 45-60 bags/min, stable performance and fast response speed.
ZH200 servo cartoning machine, the cartoning speed is 30-90 boxes/min, suitable for large-size household paper cartoning and packaging, improving production efficiency.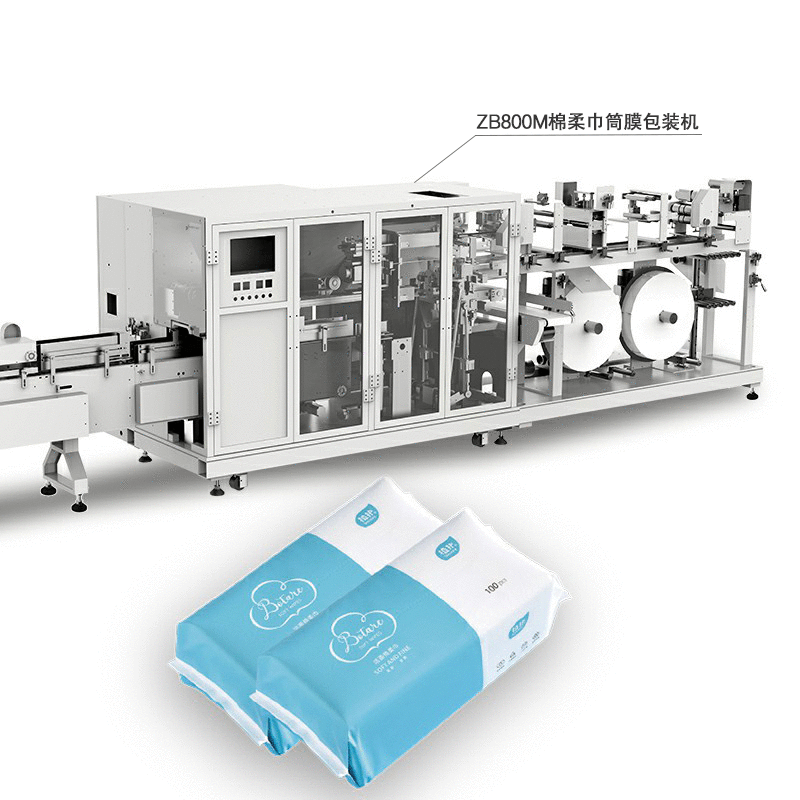 ●  Soontrue Smart Factory Data Monitoring System
Soontrue's pace of innovation has never stopped. It has built an IoT system platform for customers in a configuration mode, which has realized three-dimensional visualization, information integration, and remote management and control, and has improved the information and visualization level of equipment management.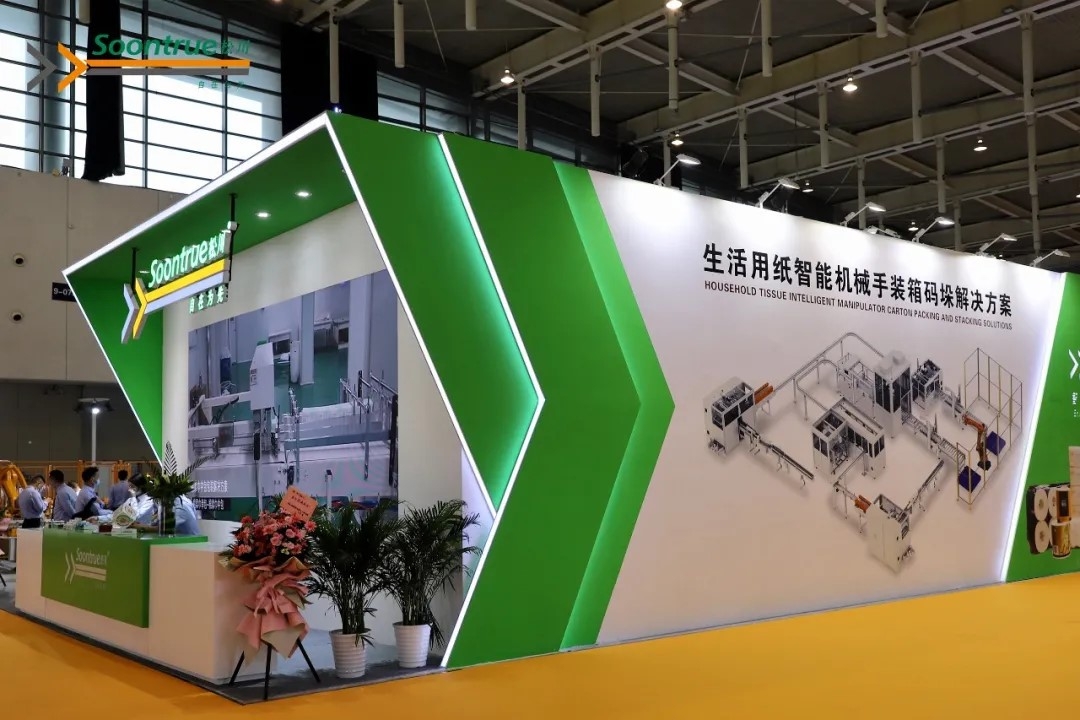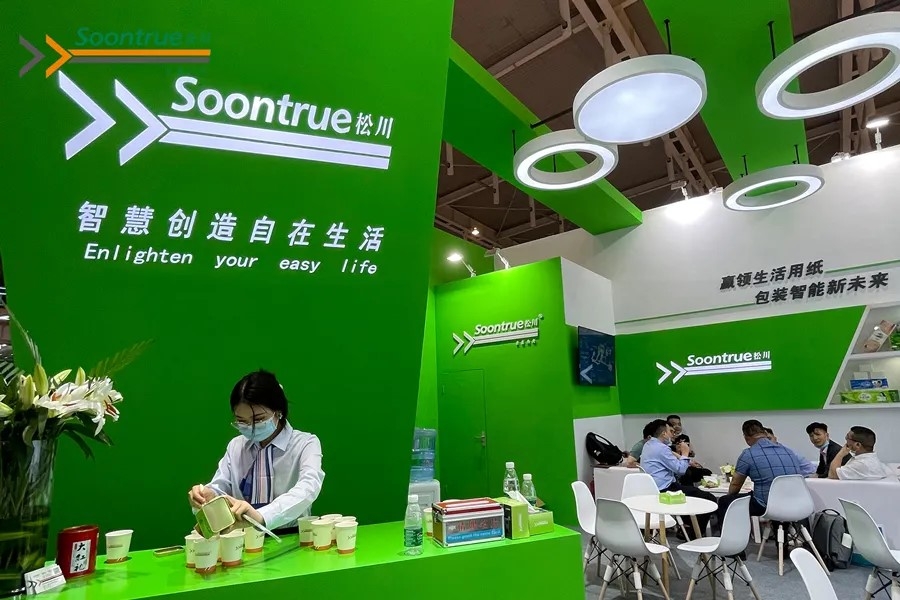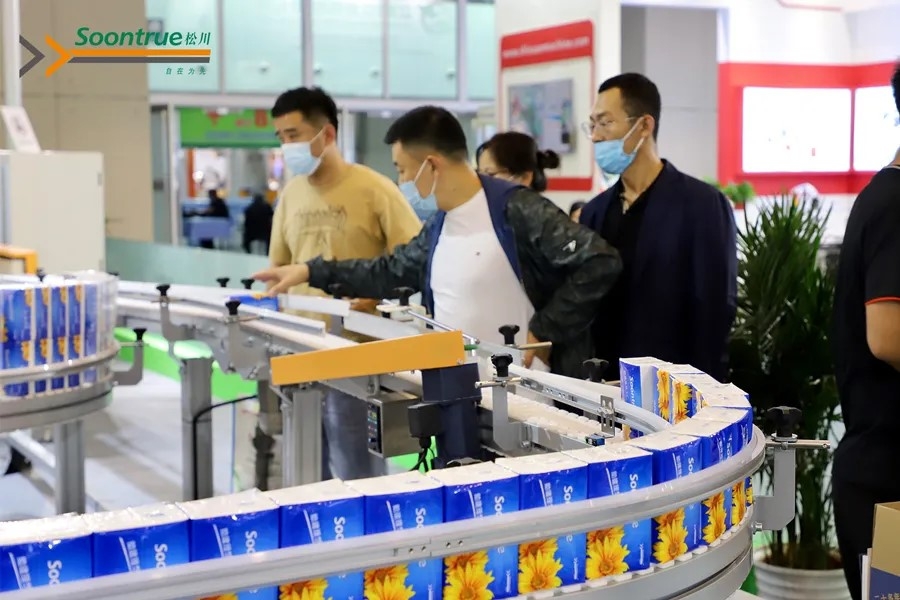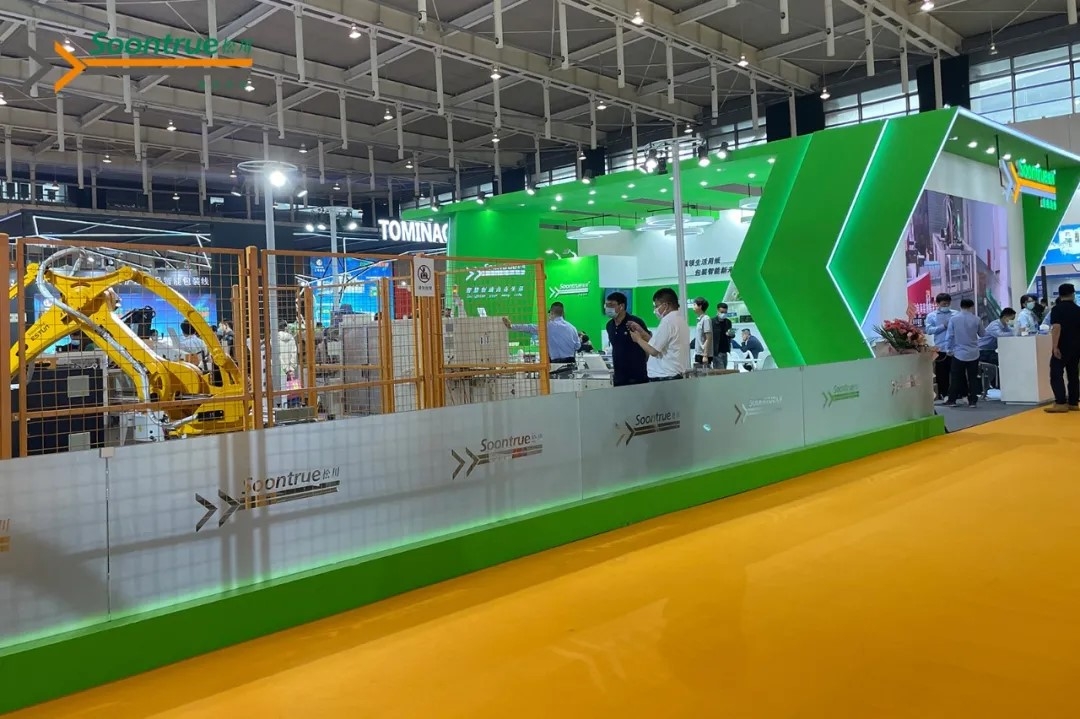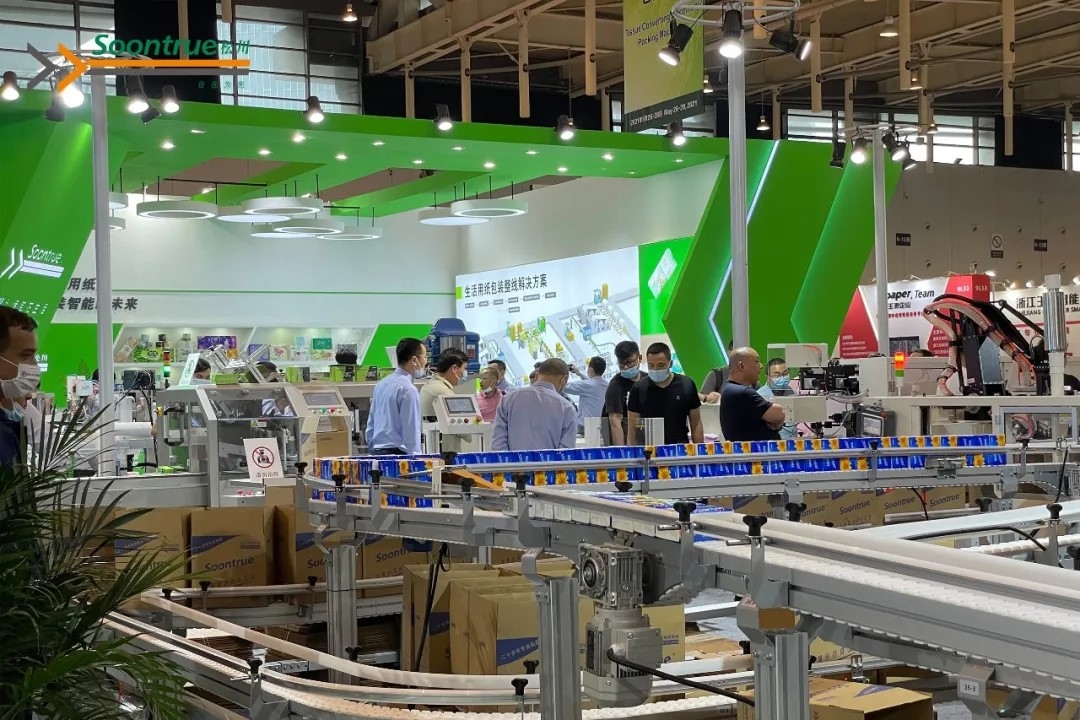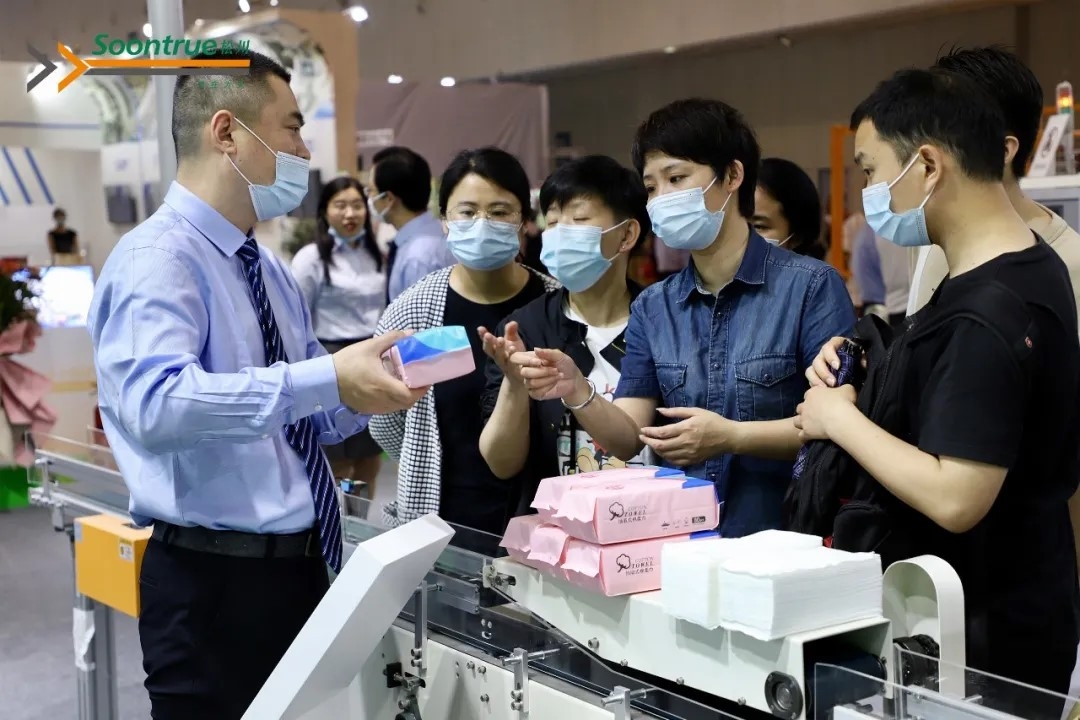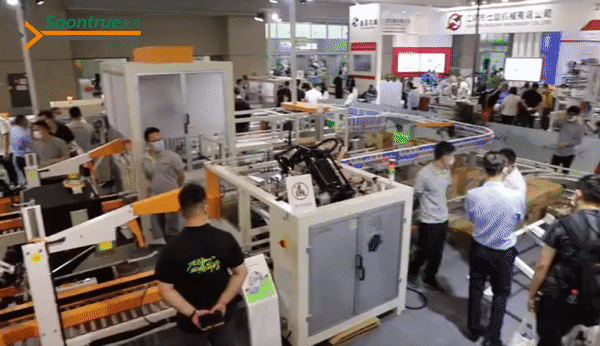 Endless innovation integrated into the product; 
Bring the ultimate new packaging experience; 
Wisdom creates a comfortable life!
---
Post time: May-31-2021