AUTOMATIC BOX PACKING MACHINE | CARTON PACKING MACHINE
Applicable
This equipment is widely used for automatic box packing of products in the food, daily chemical, medical and other industries. The equipment automatically completes a series of links such as automatic feeding, automatic box opening, automatic boxing, automatic glue spraying and sealing. The qualified rate of finished products is high, and the sealing is beautiful, which greatly improves efficiency for customers and reduces labor costs.
Product Detail
Video Information
model

ZH200

Packing speed (box/min)

50-100

Model configuration

Seven servo

(Forming box) Length (mm)

130-200

(Forming box) width (mm)

55-160

(Forming box) height (mm)

35-80

Carton quality requirements

The box needs to be pre-folded, 250-350g/m2

Power type

Three-phase four-wire AC 380V 50HZ

Motor power (kw)

4.9

Total power (including glue spraying machine)

9.5

Machine dimensions

4000*1400*1980

Compressed air

Work pression( Mpa)

0.6-0.8

 

Air consumption( L/min)

15

Machine net weight(kg)

900
Main characteristics & Structure features
1. The whole machine adopts 8 sets servo + 2 sets ordinary speed regulation drive, with independent control, feed detection, and glue spray detection functions;
2. The appearance of the machine adopts sheet metal structure, the design is smooth, beautiful and easy to operate;
3. The whole machine adopts motion controller, which is stable and reliable in operation;
4. The touch screen displays real-time running data, the formula is automatically memorized, the product storage function is switched, and the operation is convenient;
5. It can be compatible with a variety of paper boxes at the same time, and it is convenient to adjust;
6. You can choose auxiliary functions such as glue spraying, coding, and stencil printing;
7. Double servo feeding and pushing control, stable and accurate box packing;
8. Multiple safety protection measures, fault self-diagnosis function, fault display at a glance;
There are two types of glue spraying equipment currently available for the box packing machine:
According to the quality and price requirements of different customers, our box packing machine can be equipped with two brands of glue spraying equipment, one is the domestic Mingtai glue spraying machine, and the another option is the Nordson glue spraying machine(America brand).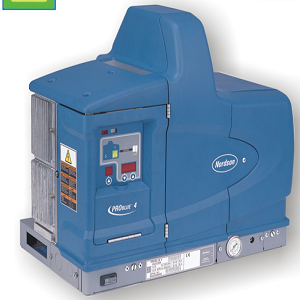 Problue4

Problue7

Problue10

rubber cylinder volume

 4 L

7L

10L

rubber cylinder capacity

 3.9kg

6.8kg

9.7kg

Melt glue velocity

  4.3 kg/hour

8.2 kg/hour

11kg/hour

Maximum melt velocity

14:1 pump, Maximum output 32.7kg/hour

Number of pipes/spray guns installed

2/4

2/4

2/4/6

Main machine size

547*469*322mm

609*469*322mm

613*505*344mm

Installation dimensions

648*502*369mm

711*564*369mm

714*656*390mm

Assembly floor size

381*249mm

381*249mm

381*249mm

Weight

43kg

44kg

45kg

Air pressure range

48-415kpa (10-60psi)

Air consumption

46L/min

Voltage standard

AC200-240V Single phase 50/60HZ AC 240/400V Single phase 3H50/60HZ

Input/output signal

3 standard output   4 standard input

Filter area

71cm²

Ambient temperature range

0-50℃

Temperature setting range

40-230℃

Adhesive viscosity range

800-30000 cps

Maximum liquid pressure

8.7 MPA

All kinds of certification

UL, CUL,GS,TUV,CE

Protection grade

IP54
---
---
Send your message to us:
Write your message here and send it to us
Send your message to us:
Write your message here and send it to us