AUTOMATIC SIOMAI MAKING MACHINE | SIOMAI WRAPPER MACHINE
Applicable
It is suitable for automatic making various dumplings and any kinds of stuffing dumplings. By equip some mold and mechanisam. It can produce dumpling lace skirt shape, lace gyoza, wonton making and siomai making as well. This kind of dumplings can be boiled, steam, frying.  Its suitable for different request.

Product Detail
Video Information
Model

XSM10A Siomai making machine

Siomai Type

23g = (Standard recipe: skin 8g, stuffing15g)

25g = (Standard recipe:skin 8g,stuffing 17g)

Forming method

wrapping type

Molds number

8 SET

Produciton speed

40-60 pcs/min (depend on skin craft)

Air  comsumption

0.4Mp; 10L/Min

Power supply

220V 50HZ 1PH

General power

 4.7KW

Machine Size

 1360*1480*1400mm

Machine Weight

 550KG
Main characteristics & Structure features
1. Stainless steel machine body with sandblasting treatment, beautiful and durable
2. 3-stage dumpling skin pressing area, with skin recycling design, realizing high dough utilization
3. 6 servo control system, realizing precise mechanical motion for skin making, stuffing filling and dumpling forming
4. The filling system adopts tool-free quick disassembly design, daily cleaning can be completed in less than 30 minutes
5. 8-station dumpling forming molds, making dumplings are beautiful in appearance, good in taste, and high in pass rate
6. Production capacity upto 40-60 pcs/min, with optional dumpling unit weight for 18g, 23g, 25g
7. Siomai making machine uses a unique design, as long as the dough and stuffing been put into dough hopper and filling hopper. the siomai machine will automatically pressing,pulling, cutting, filling, molding send to the conveyor belt, And the amount of the stuffing and dough also can be adjusted according to your requirement.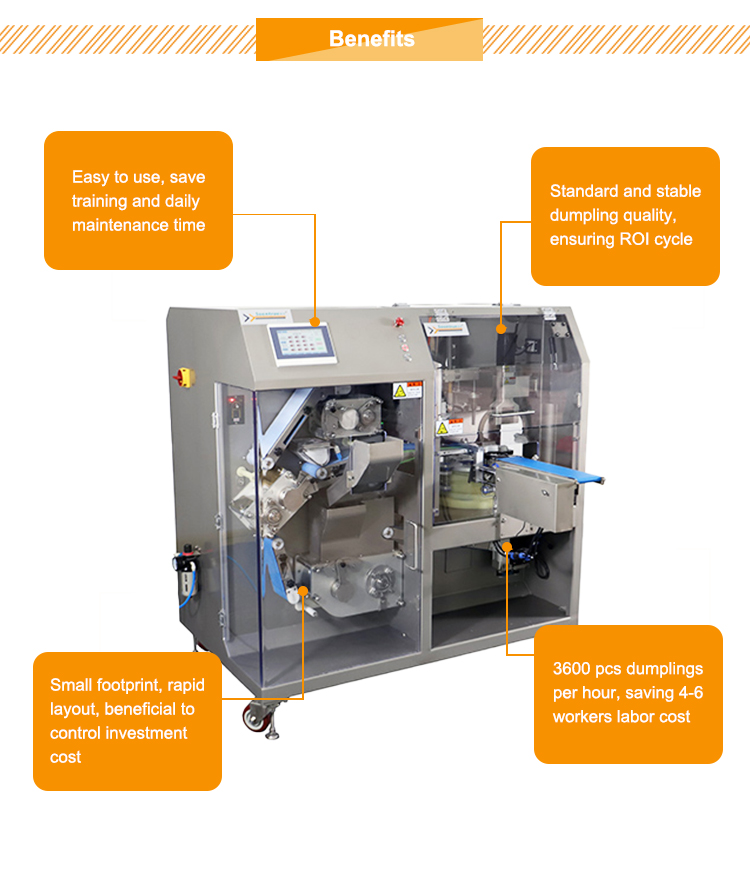 DUMPLING MACHINE ADVANTAGES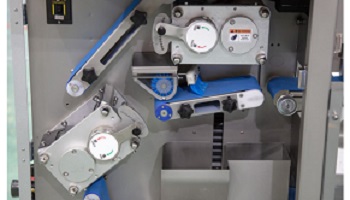 Skin making part
This area is designed as 3-stage dumpling skin pressing structure. Precise skin thickness makes better dumpling texture. Skin recycling system greatly improves the utilization rate of the dough. The whole area has no sanitary corners, easy to maintain.
Dumpling wrapper
The servo motor imitates the manual wrapping, and the wrapping force is adjustable to ensure that the dumpling wrapper is tightly wrapped, beautiful and does not affect the taste of the dumpling.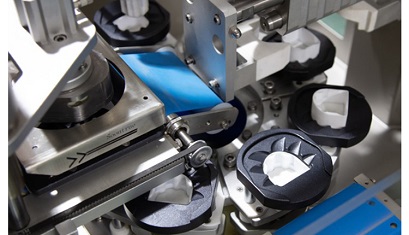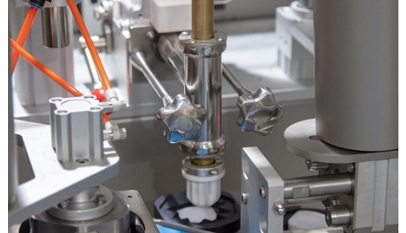 Dumpling stuffing device
The piston-type servo motor automatically fills the stuffing, the filling amount is accurate, and the inner cylinder is equipped with a cutting knife in one step, which greatly solves the problem of stuffing on the side of the dumplings.
Skin cutting Device
Automatic skin cutting device with protective cover, accurate positioning and neatly cutting, with high passing rate. Realizing standardized dumpling skin with nice appearance.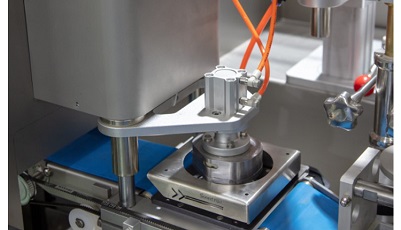 FAQ

Q1: Does the dumpling maker machine have the function of flour mixing?
Answer: No, it doesn't. The dumpling wrapper machine can only make dumpling skins from dough. You need an additional dough mixer to make the dough first, then put it in dough bucket of the machine.
Q2:Does the dumpling wrapping machine have leftover dumpling skins recycle function?
Answer: Yes, it does. The leftover dumpling skins will be recycled through the entrance in the middle of the turntable and sent back to the dough bucket for use. This design can save materials and effectively reduce production costs.
Q3:Can a machine produce dumplings of different shapes by changing molds?
Answer: No, it can't. Since the forming process of different dumplings is different, each dumpling machine can only make dumplings of a specific shape. We highly recommend one machine for one shape in order to improve daily production efficiency.
Q4:Is the dumpling making machine easy to operate?
Answer: Yes, it is. The thickness of the professional dumpling machine is adjusted by three rollers, which is intuitive and easy to use. In addition, the machine uses a combination of servo motors and stepping motors, and most of the adjustments are realized through the HMI, which is easy to operate.
Q5:Is the daily maintenance of the dumpling wrapping machine convenient?
Answer: Yes, it is. The dough pressing area on the left can be cleaned with compressed air. In the dumpling forming area on the right, can be washed with water. And the stuffing filling assembly is with tool-free quick disassembly design.
---
---
Send your message to us:
Write your message here and send it to us
Send your message to us:
Write your message here and send it to us